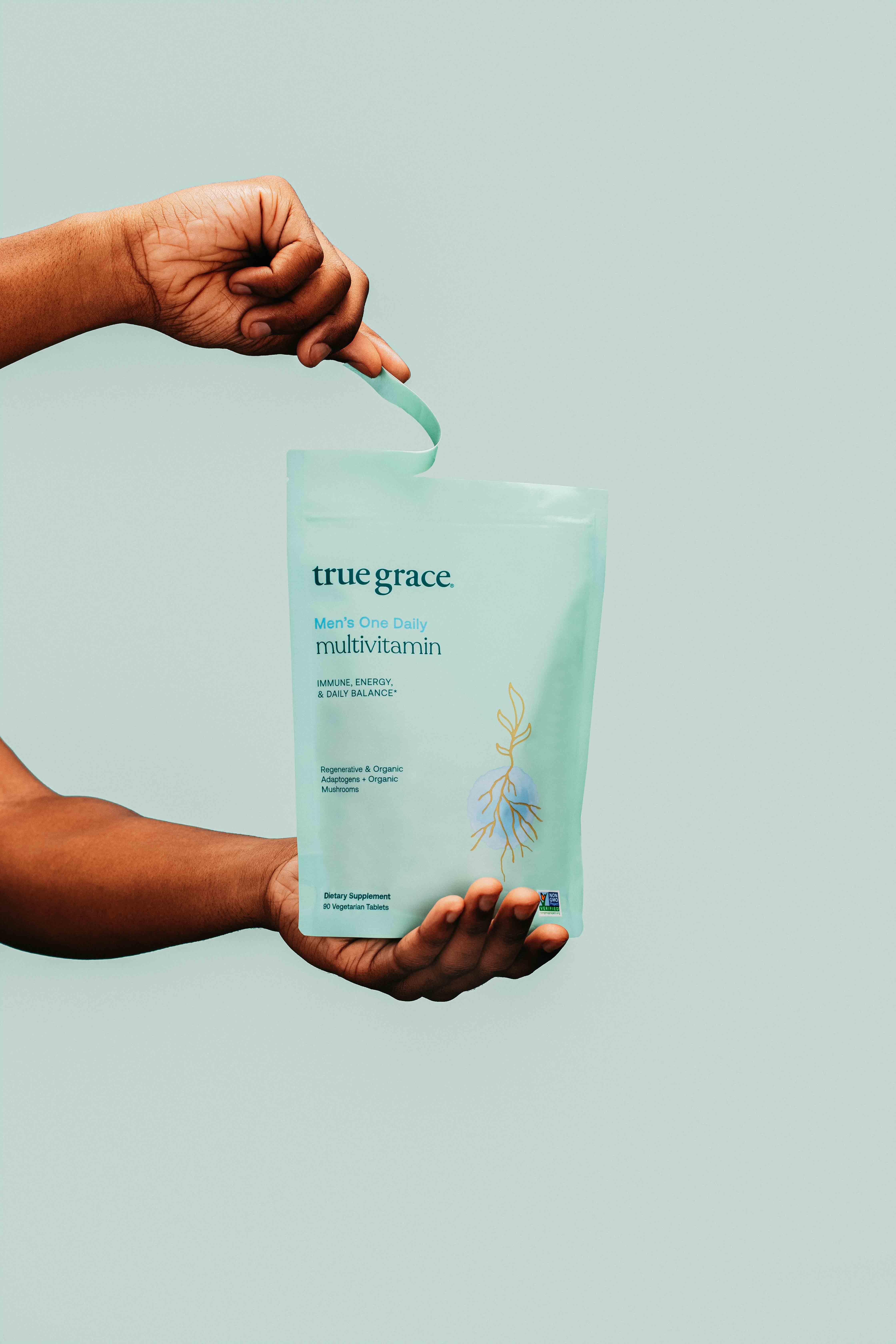 True Grace


Full visual identity build for True Grace, a newly launched vitamin and supplement brand. Working with the founding team pre-launch, we created the foundational brand strategy and developed a visual identity that represented health of both self and planet—with a feminine spin.

The packaging suite highlights both recycled and recyclable plastic bottles, and refill pouches were created to help eliminate waste with future purchases. The bottle is a custom structure and features detailed finishes like embossed and debossed logo elements.

Launching with several SKUs, the final step was to create a direct-to-consumer web experience that highlights the product, educates on regenerative agriculture, and doubles-down on the brand's commitment to transparency.



︎︎︎ Creative Director: Rebecca Sloat
︎︎︎ Designers: Joel Schierloh, Tyler DeHague
︎︎︎ Art Director + Photographer: Bethany Schrock
︎︎︎ PA: Kaya Morris
︎︎︎ Retouching: Elle Pollock
︎︎︎ Strategists: Nick McVey, Jenna Frank

︎ Created at The Stable